THE WAR AT HOME MEMORIAL
There are memorials dedicated to the fallen warriors of nearly every major conflict in our country's history.
These memorials remind us of the sacrifice, honor those we've lost, and help tie civilian to soldier. Yet, there was no national monument for those who have fallen in the war against Veteran suicide. With your support, we were able to build one. The memorial is currently in Norfolk, Virginia at the Larchmont Public Library. It will be moving to Broken Arrow (a suburb of Tulsa), Oklahoma in the summer of 2019. We need your help to do that! Please consider contributing to the memorial fund!
The Monument's Design
Each steel plate was created in the likeness of a real American Veteran who lost their battle with Post Traumatic Stress. These 20 men and women are a representation of those we are loosing every day to the battle here at home, every single day.
Conceptual Design and Layout for Oklahoma Memorial Installation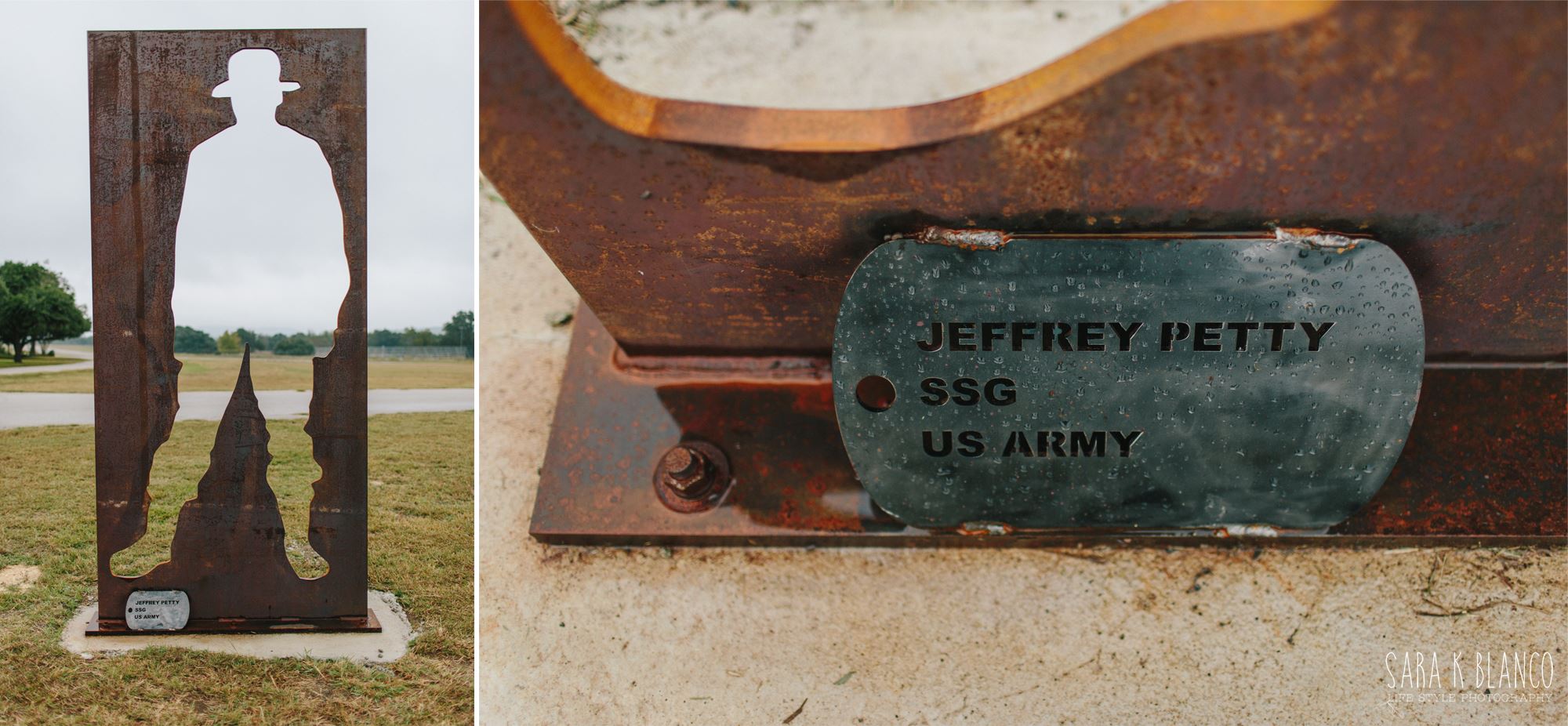 Soaring
Nashville, Indiana
Soaring was the first memorial created by Mission 22. It is twenty-two feet tall and comprised of twenty-two steel leaves. This represents the number of veterans that were lost every day to suicide at the time it was built. It is located in Nashville, Indiana. Nashville is an area that is renowned for its beautiful fall leaves and people come from all over the world to visit this artist colony tucked into the hills of Southern Indiana.
The town was looking for an a large scale art piece for the center of town that was representative of their community. Mission 22 collaborated with them over the course of a year and it was dedicated in 2014. Veterans and civilians worked together side by side on this beautiful work of art.
Soaring creates social impact for veterans issues to over three million tourists that visit the area each year by a plaque at the base where viewers can learn more and find out how they can support and get involved with the Mission as well.